A Georgian Townhouse With Countryside Charm in London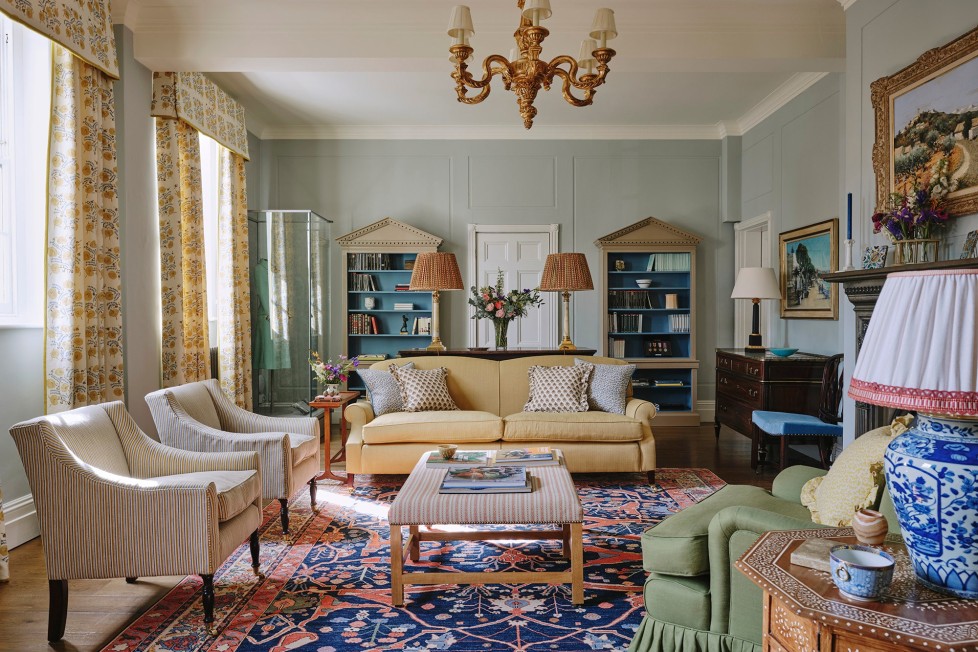 Disclaimer: This article contains affiliate links. We may receive a small commission if you make a purchase through one of these links. Please read our Affiliate Disclosure for more information.
Today, we've got an inside scoop on a fabulous interior design transformation that's all about adding a pop of color while maintaining that much-needed sense of tranquility. Let's dive right into the world of Carlos Garcia, the maestro behind this stunning makeover.
Ever wondered why people bring in interior designers? Well, there are tons of reasons, but one of the trickiest challenges they face is nailing the perfect color scheme. We all love a burst of color in our interiors, but creating a harmonious palette takes some real finesse. That's where Carlos Garcia comes to the rescue!
Carlos, known for his English country house style (you might've seen his own place in Norfolk), took on a charming Georgian townhouse in London. Some rooms were already dressed up, but the owners needed Carlos to sprinkle his magic on the stars of the show: a grand drawing room, hallways, corridors, and the main bedroom with its dressing room.
Their request? Inject some color and oomph into these spaces.
Carlos is no stranger to color, but he's all about subtlety. He doesn't go for in-your-face shades; instead, he opts for soft, rich tones that blend seamlessly with patterns and textures in fabrics, rugs, and art.
Let's talk about that drawing room, shall we? It's a lesson in Carlos's artistry.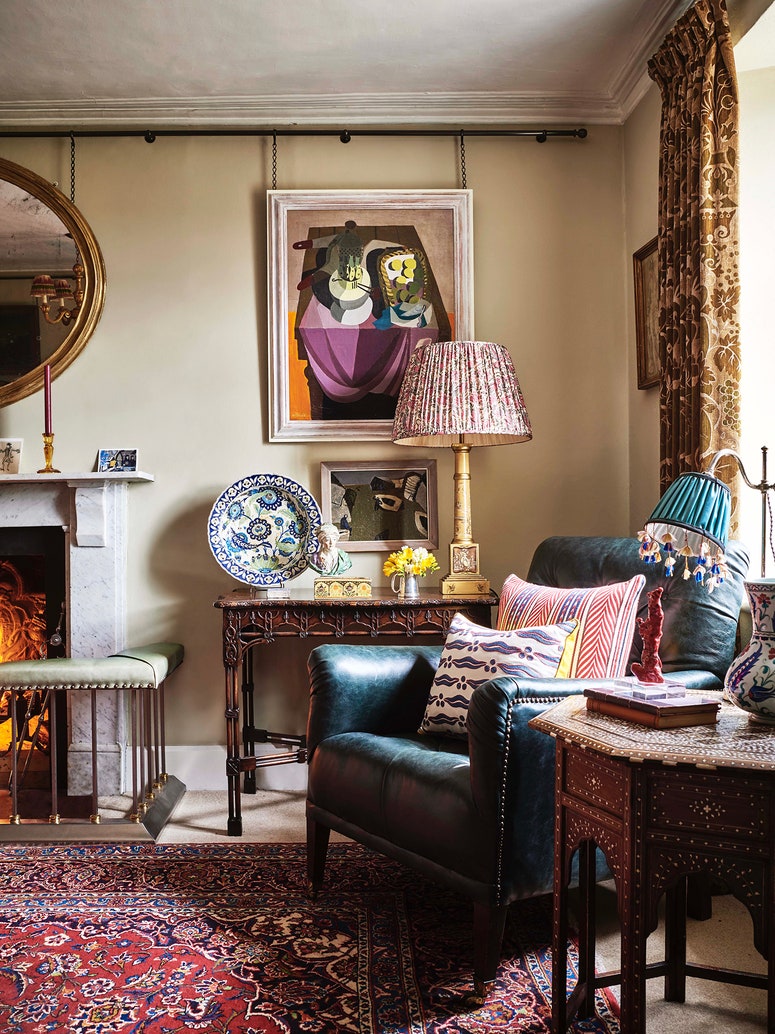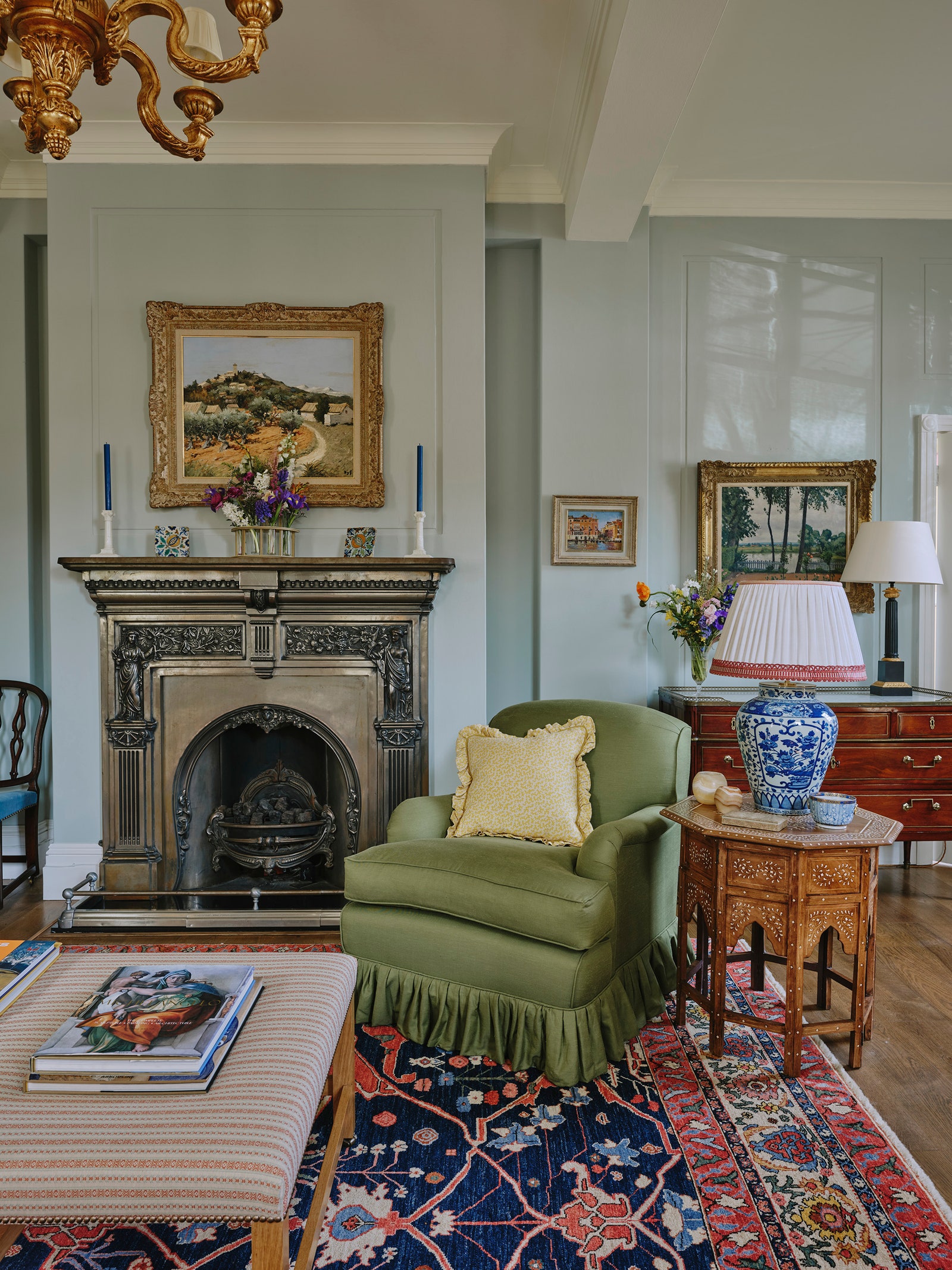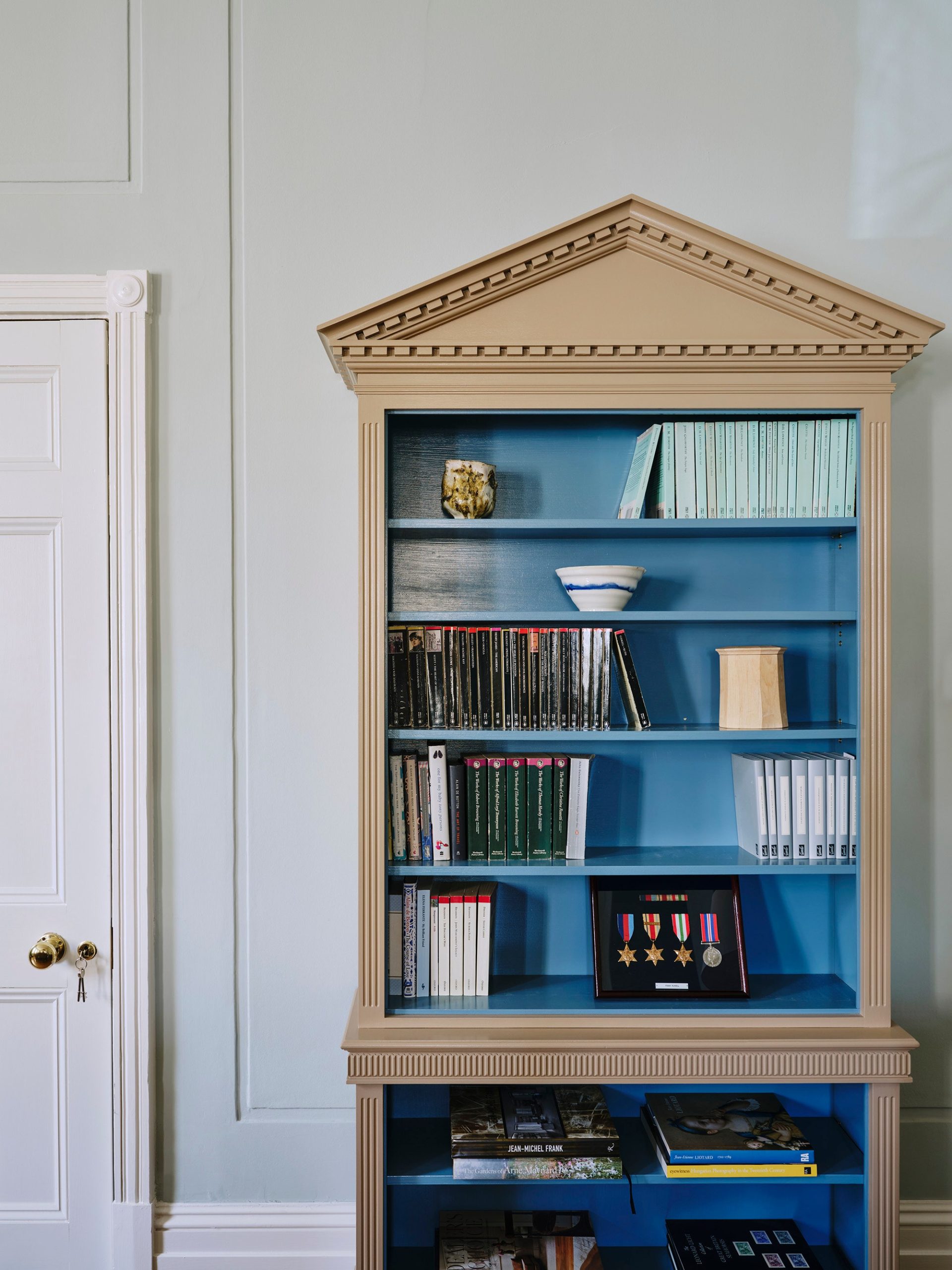 This room, with its five windows, needed a warm touch. Surprisingly, Carlos went with a pale blue hue for the walls, and it worked like a charm. The walls' soft yellow undertones, thanks to Edward Bulmer's 'Welmish Blew,' make the room cozy.
Carlos explained, "The yellow ochre warms the cool pigments, like black, white, and blue, while chrome bounces light, giving it a luminous feel." The same yellow tones danced in the curtains, another cozy element. With bold patterns in the curtains and rug, Carlos kept the rest of the room chic with solid colors and plain fabrics.
Balancing formality and comfort is key in a drawing room. It's not the everyday hangout, but it should still be inviting. Carlos nailed it with meticulous details. The formal pieces, like the armchairs and bookcases, got a casual twist. Ticking stripe upholstery for the chairs and playful colors for the bookcases added fun. Plus, there's plenty of comfy seating with a touch of elegance in the sofa and skirted armchair.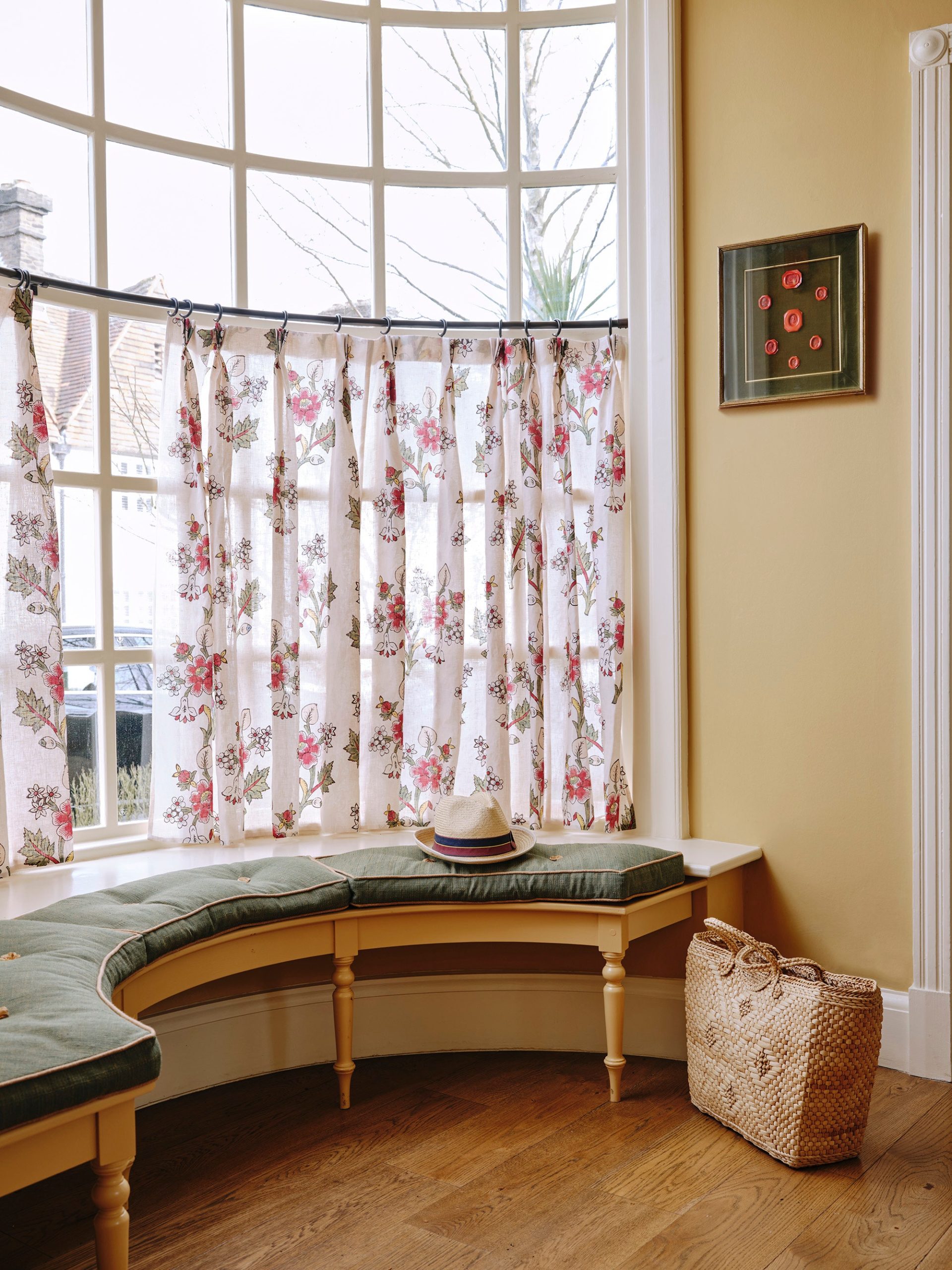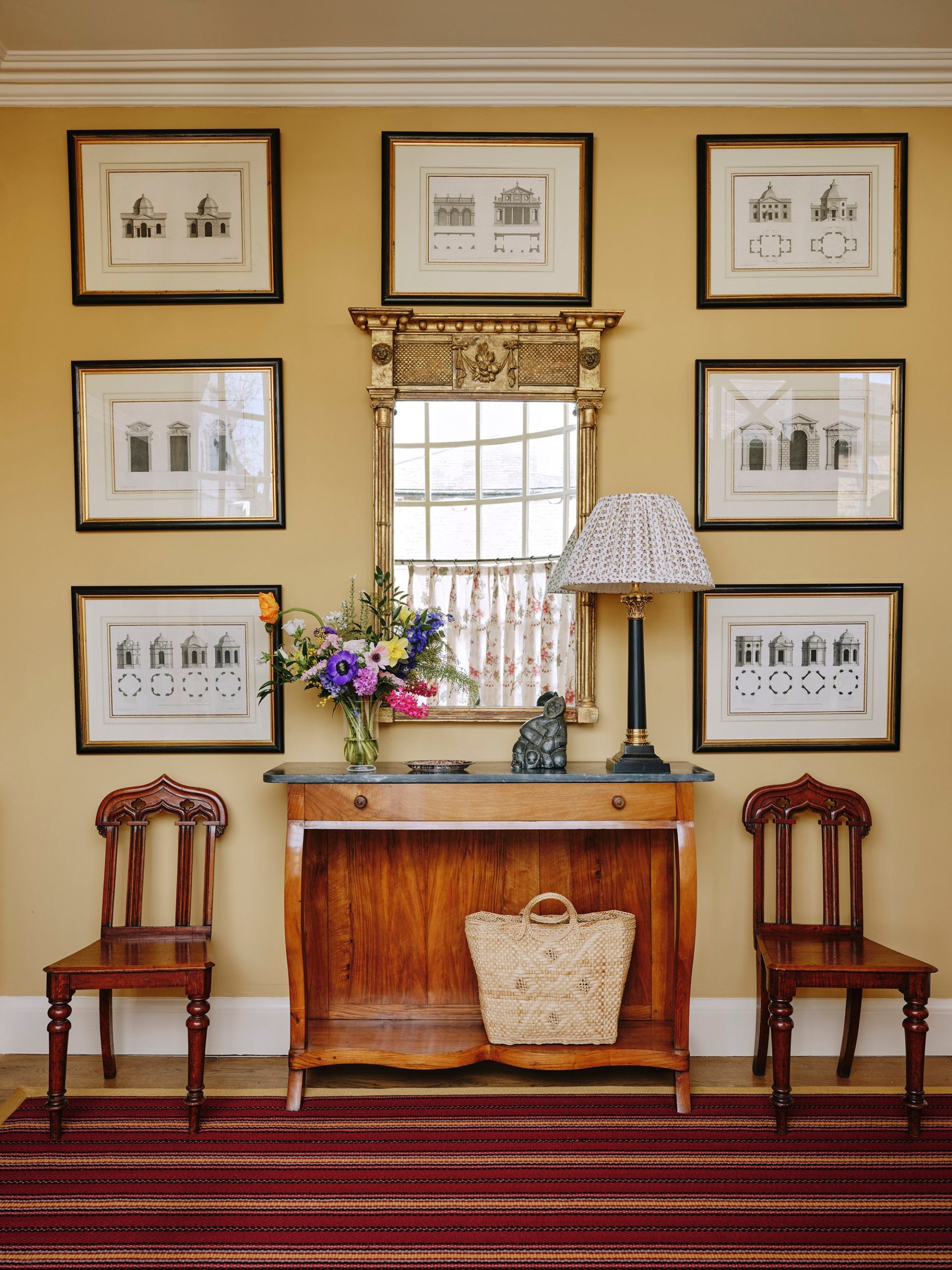 The hallway and corridors in this house are a treat too. A striped runner adds a whimsical touch, and patterned curtains on the windows make the spaces cozy. Carlos created areas of interest along the way, making the journey more delightful.
In the entrance hall, bespoke benches by the bay windows and lovely voile cafe curtains add charm. The architectural prints, pier mirror, Corinthian column-style lamp, Gothic-detail chairs, and a pretty gathered lampshade all tie together, creating a welcoming vibe.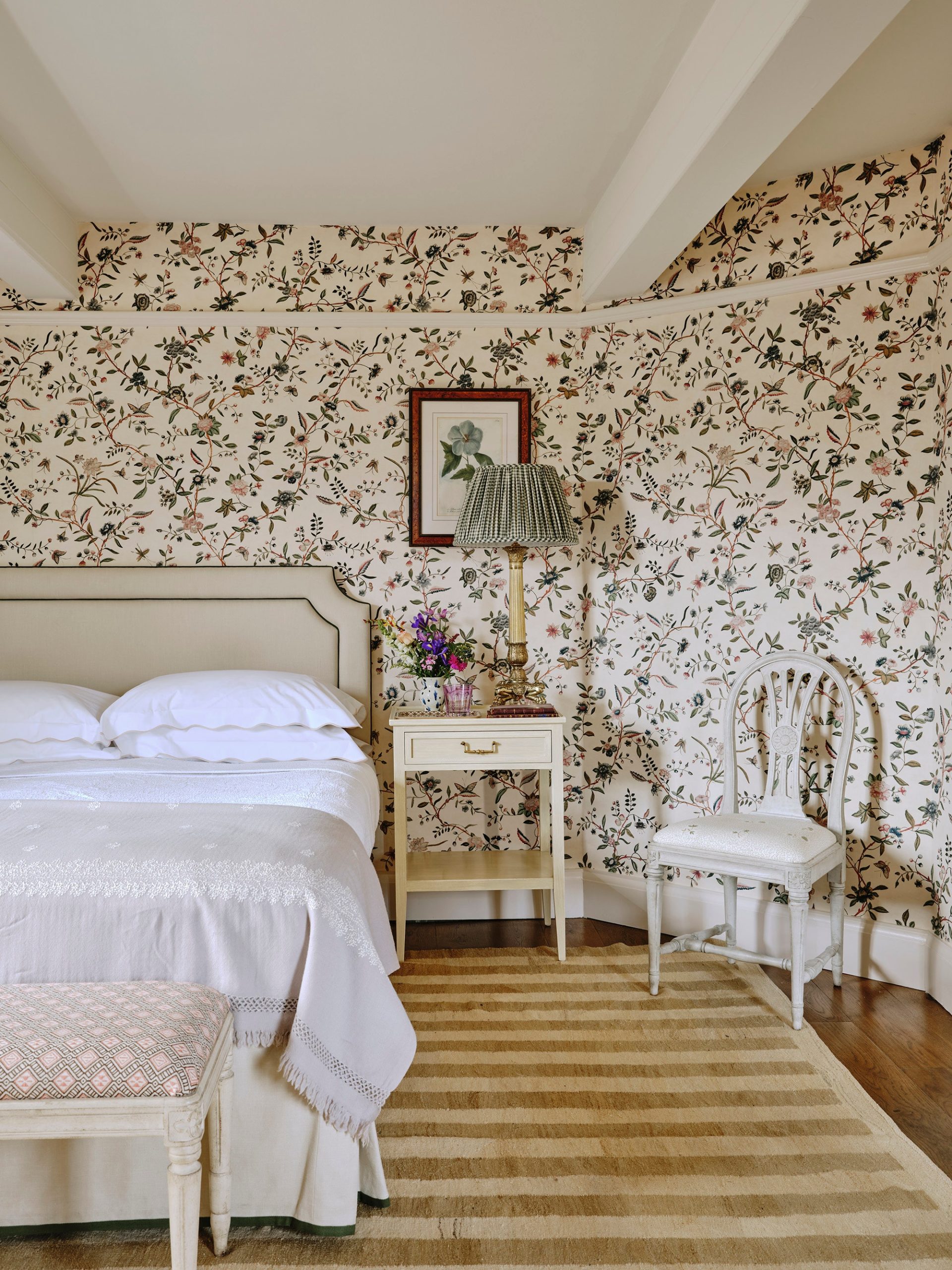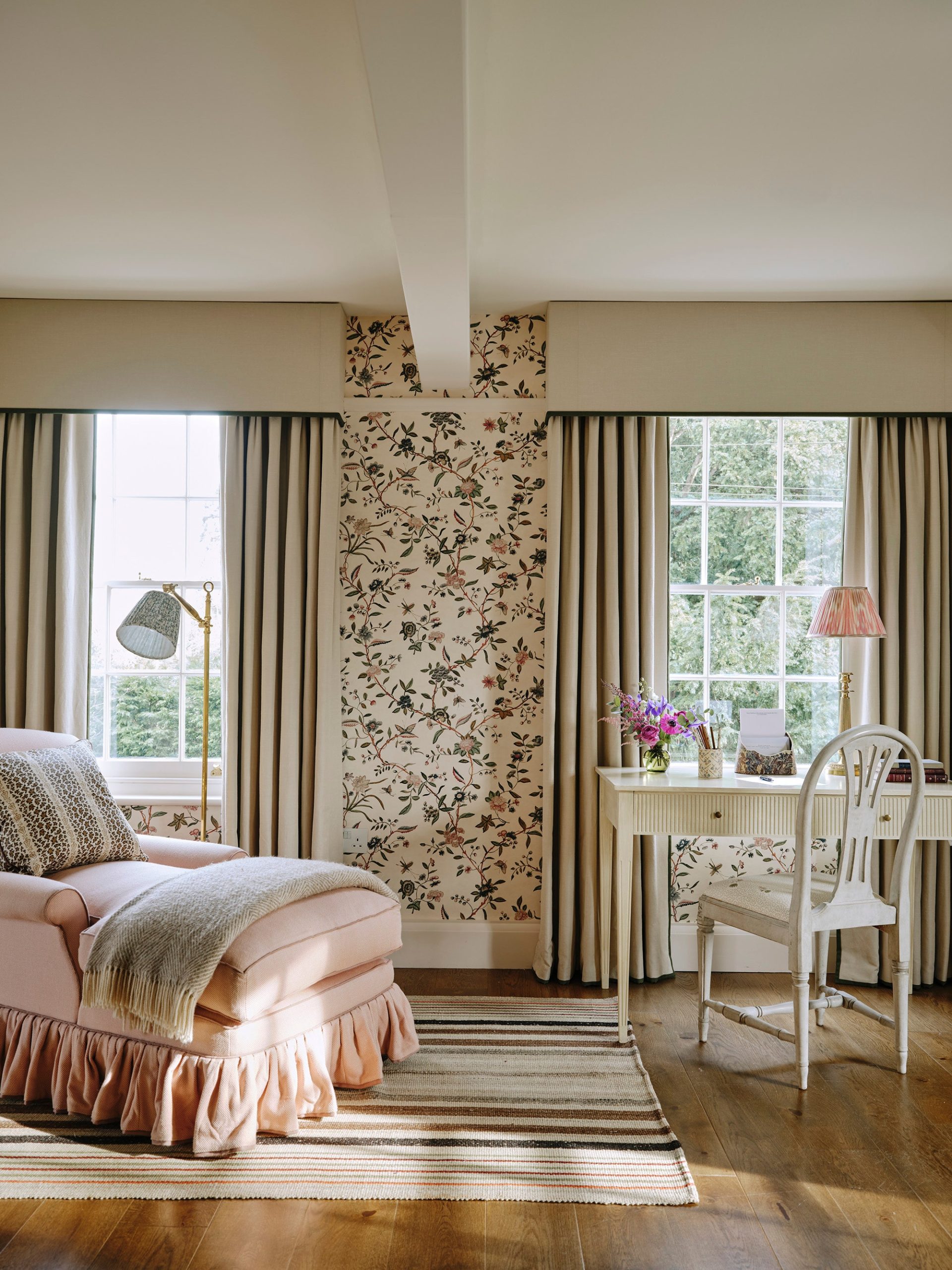 Upstairs, Carlos shows how a busy wallpaper can be the perfect backdrop for a serene bedroom. In the main bedroom and dressing room, a chic chinoiserie pattern takes center stage, while everything else takes a back seat. Soft kilims on the floor add a laid-back vibe, and neutral linen for curtains and headboard keeps things tranquil.
Scandinavian-style painted furniture fits the cool ambiance, and gathered lampshades provide a soft evening glow.
The true test of an interior designer's success? When clients use a room more than they expected. That's precisely what happened in this case. The drawing room went from an occasional guest retreat to a cozy, inviting space that beckons you to relax by the fire.
That, my friends, is the mark of a job well done by Carlos Garcia. The room now has a personality of its own, and it's just waiting to be enjoyed to the fullest.