One Aldwych Review (2022): Everything You Need to Know About London's Most Luxurious Boutique Hotel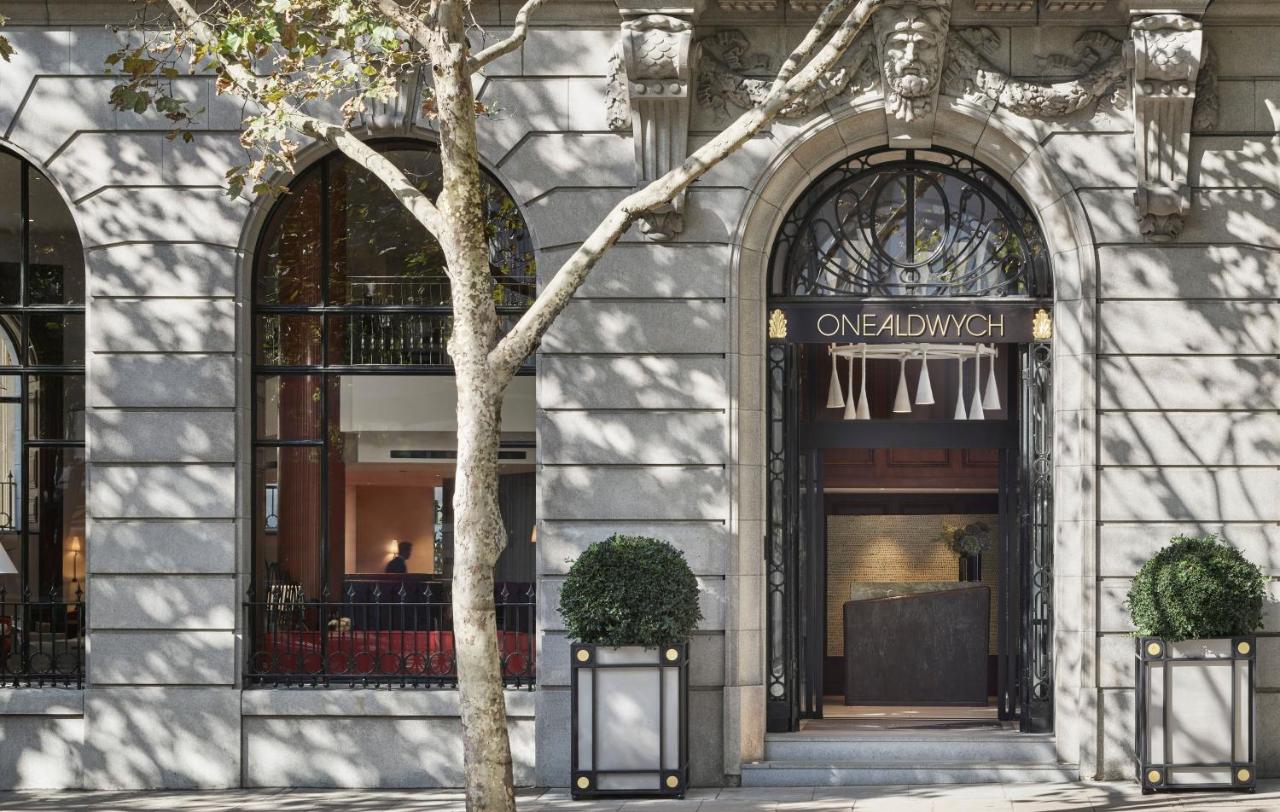 Disclaimer: This article contains affiliate links. We may receive a small commission if you make a purchase through one of these links. Please read our Affiliate Disclosure for more information.
Thinking about staying at the One Aldwych hotel in London?
If you're looking for a five-star hotel experience with an intimate feel in the heart of London, then the One Aldwych is the perfect place for you. Featuring elegant décor and luxurious amenities, it is the perfect choice for anyone looking for an upscale experience in the heart of the city. With spacious, beautifully appointed rooms and world-class dining options on-site, you'll be able to kick back and relax in total comfort at any time during your stay. From the moment you arrive, you'll be treated to top-notch service and world-class amenities.
For everything you need to know about staying at this luxurious boutique hotel, make sure to read our full review below.
Location
One Aldwych is located in the heart of London's Covent Garden neighborhood. This bustling neighborhood is home to a wide variety of shops, restaurants, cafes, and art galleries, as well as some of the city's most iconic landmarks. Whether you're looking for an afternoon of shopping or a night out on the town, there are countless things to do in Covent Garden.
One popular attraction is the beautiful Royal Opera House. As one of the city's premier performing arts venues, this iconic building hosts a wide range of performances, from breath-taking operas to exciting dance shows and music concerts. The building itself is also worth seeing, with its ornate copper domes and sweeping columns.
If you're looking for a bit of retail therapy, Covent Garden has plenty of shopping options to choose from. From top designer brands to quirky independent boutiques, there's something for every style here. You can also check out the colorful flower stalls that line the piazza during warmer months – a delight for gardeners and Instagrammers alike.
And, no visit to Covent Garden would be complete without a stop at one of its many charming cafes or pubs. Whether you want to get your caffeine fix at an old-fashioned coffee shop or enjoy a pint of beer at a traditional English pub, there are plenty of options to choose from. No matter what your interests are, you're sure to find something to love in Covent Garden. And with One Aldwych situated right in the heart of it all, you'll be perfectly placed to explore everything this vibrant neighborhood has to offer.
See also: 11 of the Most Beautiful Boutique Hotels in London
Style and Character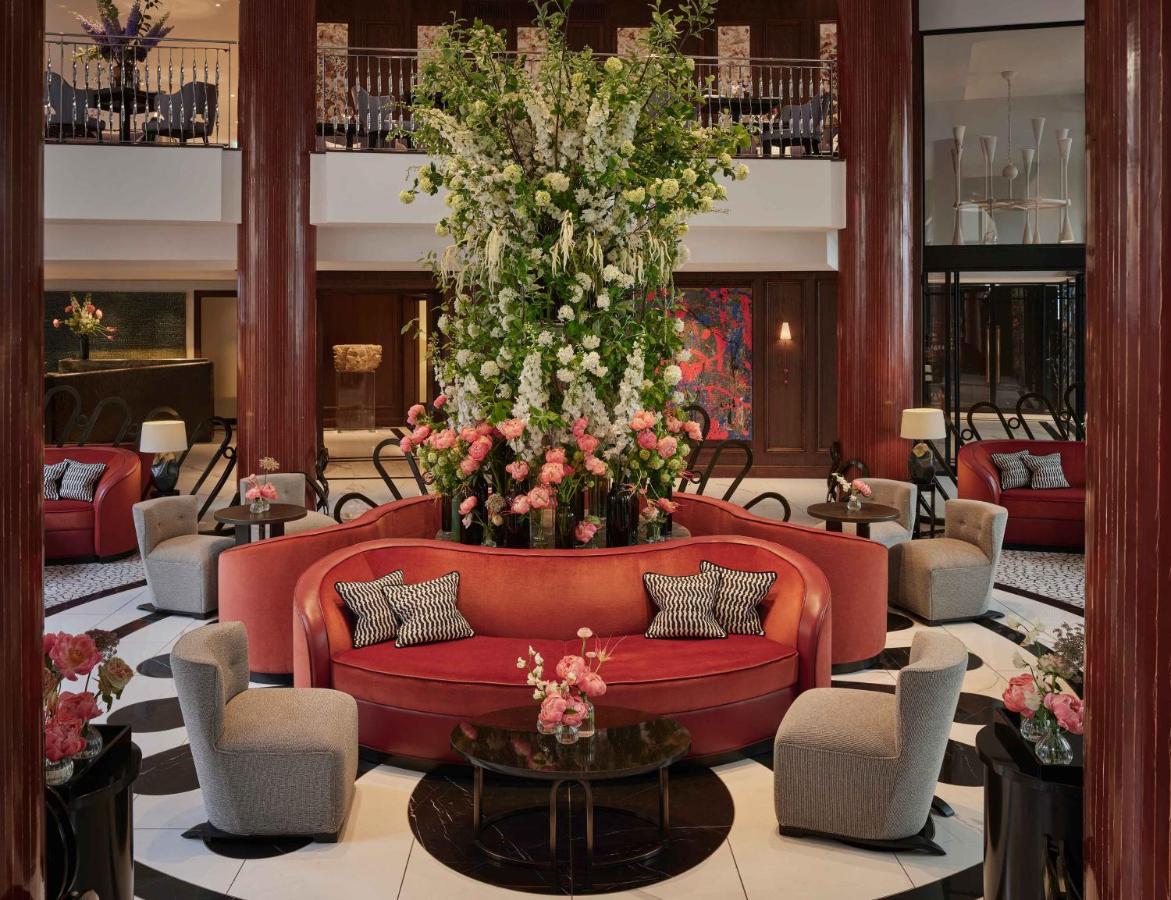 One Aldwych is the perfect choice for travelers looking for a luxurious and immersive hotel experience. The world-class property exudes elegance and luxury at every turn. Housed in a historic building that dates back to the early 1900s, contemporary touches give it a modern feel and help it to stand out from other more traditional hotels in London.
The guest rooms are impeccably decorated with plush furnishings and sleek design elements, while the food and drinks offered are unrivaled in taste and quality. Whether you're looking for a classic, refined escape or a retreat that's full of cutting-edge style, this hotel has it all.
But perhaps what really sets One Aldwych apart is its commitment to providing a personalized service that truly makes guests feel at home. Whether you are traveling on business or enjoying a romantic getaway, this 5-star hotel has everything you need to feel pampered and relaxed during your stay.
Rooms and Suites
Guests can choose between spacious studio suites, sumptuous suites, and elegantly appointed signature suites at One Aldwych. All of the accommodations feature cool pastel colors and contemporary furnishings that will make you feel right at home.
Superior Room
Looking for a tranquil and comfortable place to stay in the heart of London? Then look no further than the Superior King Rooms at the One Aldwych hotel. These beautiful bedrooms are decorated in cool pastel hues, with elegant art deco details that combine to create a truly serene and relaxing atmosphere.
You can book a Superior Room starting from £468 per night.
Deluxe Room
Wrapped into the contemporary curves of the hotel's iconic building, the spacious Deluxe Rooms are both utterly modern and classically elegant. From the moment you step inside, you'll be enveloped in luxury, with sumptuous furnishings and luxurious finishes throughout.
You can book a Deluxe Room starting from £749 per night.
Executive Suites
Inspired by the finest European residences, these exceptional suites offer stylish city living at its finest. From spacious layouts to premium amenities, each suite is designed for elegant comfort and effortless living. Soak up stunning city views from your private balcony or terrace, relax in the luxurious bathtub, or take advantage of the convenient in-room dining service. Whatever you need, attentive staff are always on hand to make sure your stay is perfect.
You can book an Executive Suite starting from £1,799 per night.
Amenities at One Aldwych
The amenities at One Aldwych are sure to impress even the most discerning of travelers. The onsite Health Club is a true oasis, complete with an 18-meter pool, a well-being spa, and a 24-hour gym. Whether you're looking to relax or stay active during your stay, One Aldwych has something for everyone.
Swimming Pool
Looking for a place to take a dip in London? Look no further than the swimming pool at One Aldwych hotel. The 18-meter pool is chlorine-free and perfect for a refreshing swim. Afterward, relax in the sauna and steam room – the perfect way to unwind after a long day exploring the city.
Spa
Escape the hustle and bustle of London life with a visit to the One Aldwych spa. The personalized well-being treatments are just what you need to restore balance and peace to your mind and body. There is a range of services tailored to meet your individual needs, so whether you're looking for a relaxing massage or an invigorating facial treatment, you'll be sure to leave feeling refreshed and rejuvenated.
Gym
Looking for a workout that will really get your heart pumping? Look no further than the Gym at One Aldwych hotel in London. The brand new Peloton bike is perfect for an invigorating workout, and the state-of-the-art 24-hour gym means you can work out whenever it suits you.
Food and Drink at One Aldwych
One Aldwych is home to a range of amazing food and drink options, from the casual Lobby Bar and Lounge to the acclaimed Eneko Basque Kitchen & Bar.
Breakfast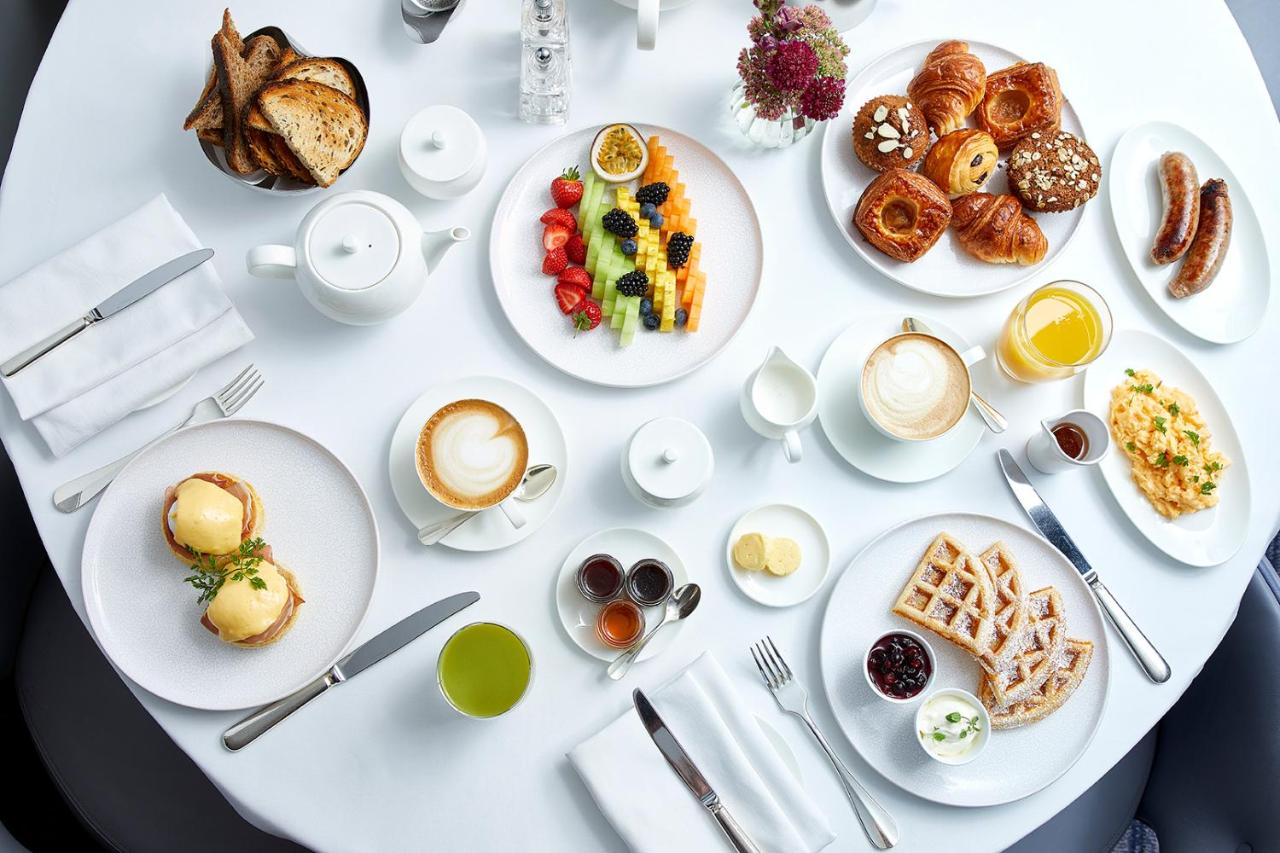 Whether you're in a hurry or taking your time, Indigo at One Aldwych has got just what you need to start your day off right. Sink your teeth into some delicious smoked salmon and scrambled eggs, try the fresh fruit plate, or go for one of the classic breakfast dishes like eggs benedict. No matter what you choose, you're sure to find something to love.
Indigo
Indigo is the perfect spot for a light lunch or dinner date. Here, Chef Dominic Teague gives his menu of British favorites a gentle touch of innovation to create dishes that speak to his childhood love of the great outdoors. With its comfortable atmosphere and simply delicious food, Indigo is the ideal place to relax and savor a meal.
Charlie and the Chocolate Factory Afternoon Tea
Indulge your inner child and venture into the magical, mouth-watering world of Willy Wonka's factory. The creative culinary team at One Aldwych has crafted an enchanting tea service inspired by Roald Dahl's classic tale. Relish in delectable sweet and savory treats, like golden tickets hidden inside chocolate bars and Little Whipple Scrumptious Fudgemallow Delights. Wash it all down with one of a signature tea blend or a glass of sparkling wine. This scrumptious afternoon escape is not to be missed.
Lobby Bar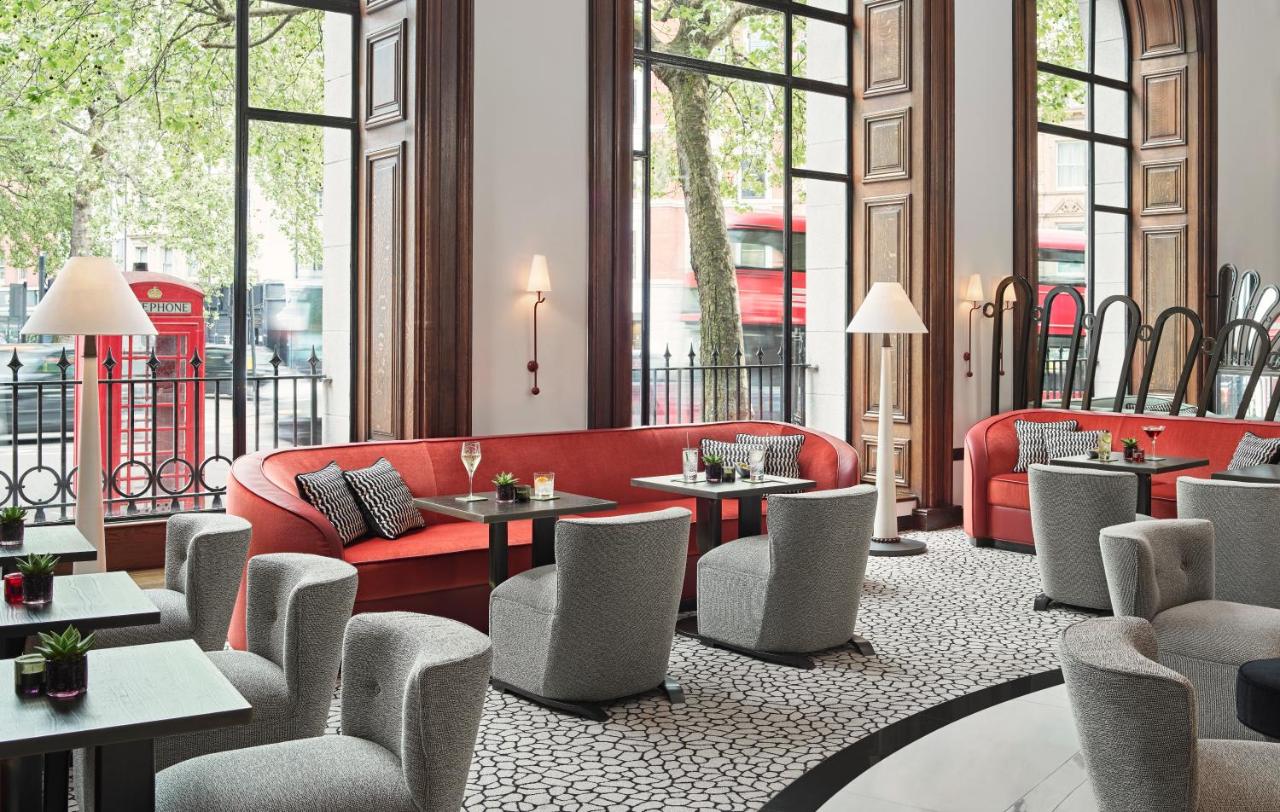 In the Lobby Bar, you'll find a menu of exquisitely crafted signature cocktails and all-day bar bites. Talented mixologists have created an enticing menu of inventive drinks, sure to tantalize your taste buds. And the team of skilled chefs has put together an irresistible selection of mouth-watering bar snacks, perfect for satisfying any craving.
The Library
The Library is the perfect place to relax and escape the hustle and bustle of London. With comfortable sofas, an array of beautiful books, and a coffee machine for freshly brewed coffee, The Library is the perfect place to curl up with a good book or catch up on emails.
Eneko Basque Kitchen & Bar
If you're looking for an unforgettable culinary experience, head to Eneko Basque Kitchen & Bar. This acclaimed restaurant helmed by renowned Spanish chef Eneko Atxa showcases modern Basque cuisine at its finest. Indulge in inventive dishes like Iberian octopus with romesco sauce and black trumpets, or saddle of venison with pears, celeriac remoulade, and cocoa nibs. No matter what you choose, you're guaranteed a delicious and unique meal.
What are the rates at One Aldwych?
Rates start at £468 per night for a Superior Room. Deluxe Rooms are available from £749 per night, and the Executive Suites start at £1,799 per night.
Click HERE to check rates and book a room at Silver Lake Pool & Inn.
How to get the best deal at One Aldwych
There are a number of tips and tricks that can help you get the best deal. Our team of travel experts has compiled a list of their top tips to help you save money on your stay at One Aldwych:
Book in advance
First, it's always a good idea to plan ahead and book your trip well in advance, as this will give you access to the best rates. The most competitive rates are typically available 21 days before arrival.
Stay in the off-season
Another important factor is timing: rates are often lower in the "shoulder seasons" of spring and fall, as well as during winter. So if you're flexible with your travel dates, you may be able to save some money.
We learned that the most affordable rates at One Aldwych are currently available for stays in September and October when Superior Rooms go as low as £468 per night.
Stay on a Sunday night
Another way to save money on your stay is to book a room for Sunday night. Rates are typically lower on Sundays, so this is a great way to get a deal.
On Sunday nights, our staff discovered that rates were typically 30% lower than the hotel's average nightly rate.
So, if you're flexible with your travel dates, booking a Sunday night stay can help you save a significant amount of money.
Use the Booking.com Price Guarantee
Booking.com offers a price guarantee that promises to refund the difference if you find a lower price for the same room on another website. This guarantee applies to hotel rooms booked through Booking.com, and it applies to both before and after you book.
If you find a lower price, simply contact Booking.com customer service and they will refund the difference.
With these tips in mind, you'll be sure to get the very best deal at One Aldwych.
Frequently Asked Questions
To save you some time, we've gone ahead and compiled a list of some of the most frequently asked questions about One Aldwych:
What time is check-in and check-out?
Check-in is at 15:00 and check-out is at 12:00.
Is parking available?
Yes, One Aldwych offers valet parking for an additional charge.
Where is the nearest station?
The nearest station is Covent Garden, which is a two-minute walk from the hotel.
Is the hotel pet-friendly?
One Aldwych hotel is the perfect place for pooches to stay. The dog-friendly policy means that each furry friend is given a bed, bowl, and towels, as well as treats from Bow Wow London – so they'll be spoilt rotten during their stay.
Is One Aldwych family-friendly?
Yes, the hotel is very family-friendly and offers a number of amenities and services to make your stay as comfortable as possible. These include cribs, rollaway beds, interconnecting rooms, children's menus, and more.
Final thoughts on One Aldwych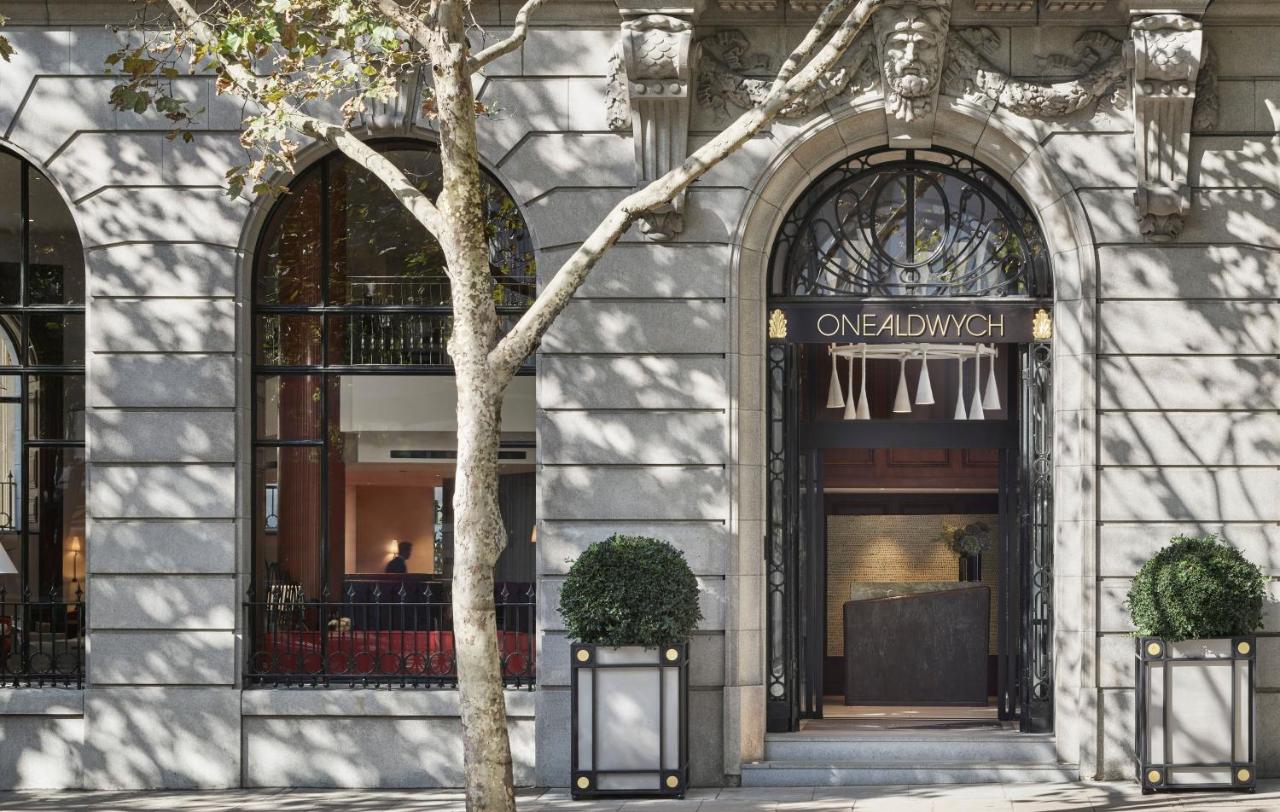 If you're looking for a luxurious and well-located hotel in London, then One Aldwych is a perfect choice. With its central location, sumptuous rooms and suites, delicious dining options, and excellent service, it's no wonder this hotel is so popular.
We recently had the opportunity to experience One Aldwych for ourselves, and we were absolutely blown away. From the moment we arrived, we were treated like royalty. The staff was incredibly friendly and helpful, and they went above and beyond to make our stay as perfect as possible.
The rooms at One Aldwych are simply gorgeous. They're spacious, well-appointed, and extremely comfortable. We had a wonderful stay, and we would definitely recommend this hotel to anyone looking for a luxurious experience in London.