5 of the Best Luxury Hotels in Lake Placid
Disclaimer: This article contains affiliate links. We may receive a small commission if you make a purchase through one of these links. Please read our Affiliate Disclosure for more information.
If you're looking for a luxurious escape this winter, look no further than Lake Placid. This beautiful alpine paradise, nestled in the Adirondack Mountains in upstate New York, offers both incredible natural scenery and plenty of thrilling activities to keep active travelers entertained.
Accommodation comes in many forms here, from rustic lodges to an array of some of the best luxury hotels in the country. From chic downtown stays to alpine retreats that offer stunning mountain views, there is something for everyone. So whether you're planning a romantic getaway or a family vacation, be sure to check out our list of the top luxury hotels in Lake Placid. You won't be disappointed.
Lake Placid Luxury Hotels
Lake Placid is home to some of the best luxury hotels in the State. From cozy fireplaces to spa-like amenities, our pick of the top five luxury hotels will make your stay unforgettable.
Whiteface Lodge
Whiteface Lodge, in Lake Placid, is truly a luxurious getaway. Boasting plush Adirondack-inspired suites featuring handcrafted wooden furniture and flat-screen TVs, this all-suite resort offers its guests the ultimate luxury experience. What's more, the elegant living spaces come with fully fitted kitchens, balconies and washer/dryers – as well as whirlpool tubs and fireplaces for even more decadence.
Guests also have full access to complimentary breakfast and a private beach club via shuttle service. On-site, there are plenty of amenities ranging from sublime spa treatments and fine dining to tennis courts and a good old-fashioned movie theater. And if you're looking for a little extra adrenaline rush – why not hit the skating rink? Whiteface Lodge is your perfect choice for an unforgettable stay!
Check the latest rates at Whiteface Lodge on Booking.com.
Mirror Lake Inn Resort and Spa
For a tranquil escape nestled in the heart of nature, Mirror Lake Inn Resort and Spa offers an oasis of luxury. One cannot help but be taken aback by the beauty and sophistication of this lakeside resort. Each room offers unparalleled amenities, including Wi-Fi, private balconies or terraces, lake views, 4-poster beds, fireplaces and/or marble bathrooms while suites add distinct living rooms.
The resort further features a selection of relaxing activities to transport guests – indulge in afternoon tea then take a dip in the 60 ft indoor pool; enjoy a rejuvenating spa treatment before a workout at the fitness center or an outdoor swim in the heated outdoor pool; explore the gourmet desserts served in their luxurious restaurant or discover rustic flavors at their casual bistro and lakefront cafe.
Mirror Lake Inn Resort & Spa is just minutes away from Lake Placid Winter Olympic Village, Whiteface Mountain and the Olympic Sports Complex -making it an ideal getaway destination with plenty of nearby activities all year round.
Check the latest rates at Mirror Lake Inn Resort and Spa on Booking.com.
High Peaks Resort
High Peaks Resort, Lake Placid is an experience like no other. Located on the stunning Mirror Lake and a stone's throw away from Main Street shopping and dining, this modern resort ensures you will be in the heart of it all. In addition to its tranquil location, the rooms and suites come complete with sophisticated Adirondack-inspired decor and offer modern amenities like walk-in tiled showers, flat-screen TVs, and minifridges.
For those who want to upgrade their room, spa suites come with fireplaces and luxurious whirlpool tubs plus direct shore access. The resort also offers an array of activities for guests including free loaner kayaks and paddleboards as well as a fully equipped fitness center, 3 pools (1 indoor two outdoor) and a spa for ultimate relaxation.
Whether you are looking for a tranquil escape or an adventure around Lake Placid, High Peaks Resort has you covered.
Check the latest rates at High Peaks Resort on Booking.com.
Crowne Plaza Lake Placid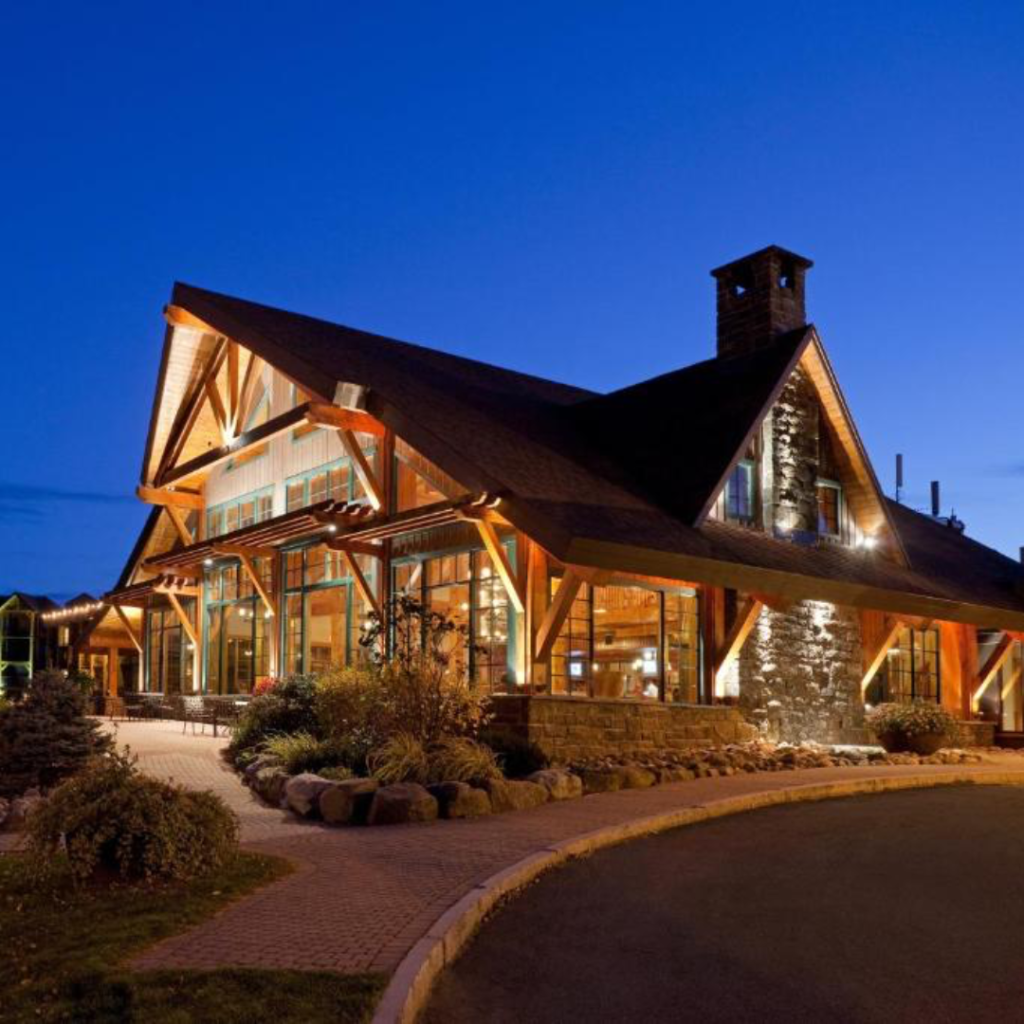 Nestled in the idyllic backdrop of the Olympic village, Crowne Plaza Lake Placid is the ultimate indulgence for your vacation escape. Boasting a range of luxurious amenities, you'll immediately feel at home with the lodge-style atmosphere. Unfussy rooms complete with cozy fireplaces, handy minifridges, microwaves and coffeemakers await – upgrade to one of the suites for an extra special experience. You can also make use of the provided Wi-Fi plus flat screens to stay connected with friends and family.
Indulge in some delicious Italian cuisine at their restaurant or unwind in their airy bar before taking advantage of their superb pool, hot tub and gym facilities. Plus, you'll find a beach club and ski centre nearby if you're looking for a little extra adventure during your stay!

Check the latest rates at Crowne Plaza Lake Placid on Booking.com.
Golden Arrow Lakeside Resort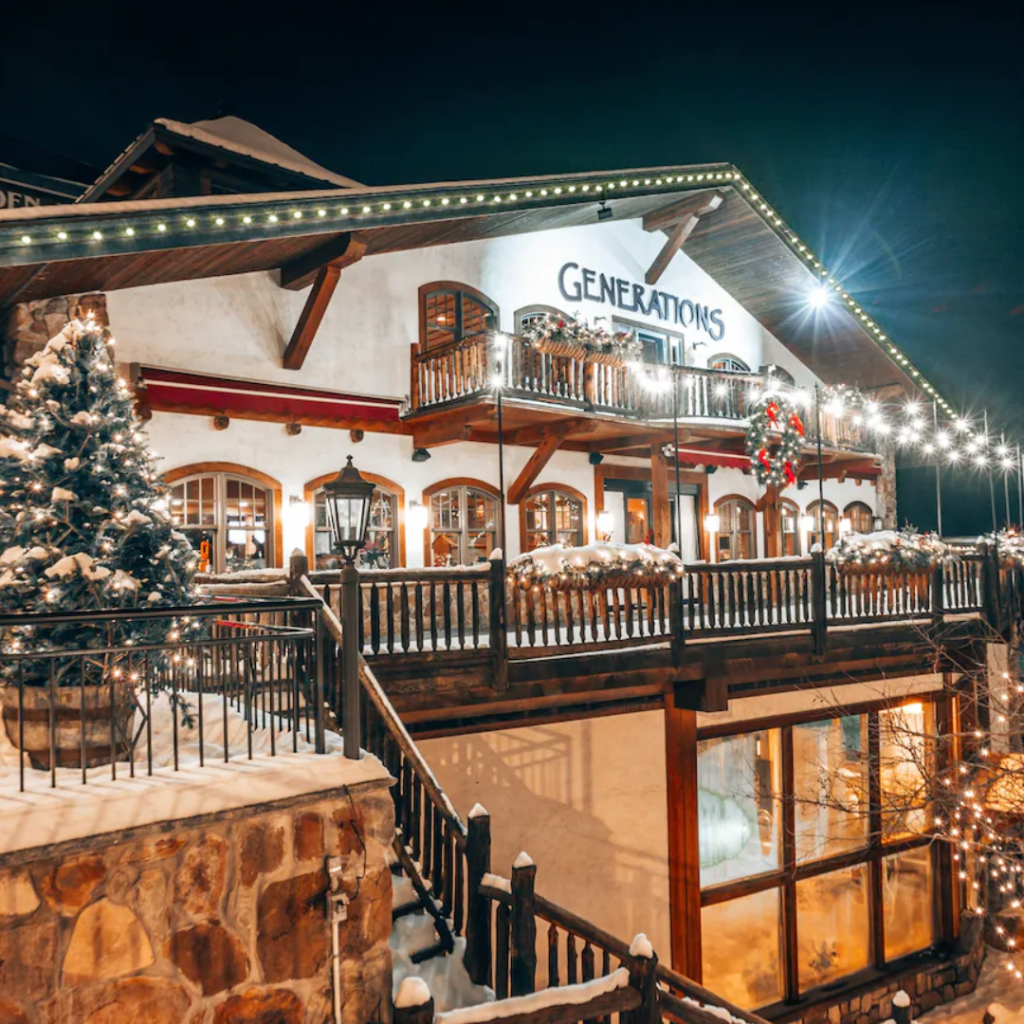 At the luxurious Golden Arrow Lakeside Resort, guests can revel in a relaxing stay enhanced with all the amenities you could ever wish for. Located on Mirror Lake, just steps away from Lake Placid Olympic Village, this resort offers everything for a complete getaway. Spacious, traditional guestrooms with plush bedding and wood furnishings provide ultimate comfort.
A daily menu of fresh, local food is available at Generations Restaurant. Furthermore, an indoor pool and hot tub along with a sauna and fitness centre guarantee some leisure time. Last but not least, two on-site lounge areas – Roomers Nightclub and Straight Shot Lounge – offer live entertainment to truly make your stay unforgettable.
Check the latest rates at Golden Arrow Lakeside Resort on Booking.com.
Luxury Hotels in Lake Placid
To conclude, the Lake Placid region of New York deserves its reputation as a paradise for those seeking an escape from everyday life. From the luxurious amenities at the High Peaks Resort to the rustic charm of Whiteface Lodge, you will find something for everyone in this amazing destination.
The Mirror Lake Inn is ideal for those looking for close access to nature and stunning views, while Golden Arrow Lakeside Resort is excellent for families who want quality time away together with its indoor pool and other kid-friendly activities. Wherever you decide to stay in this majestic region, it will surely turn into an unforgettable getaway experience.